Goodbye Eternity
April will be a crazy month
---
Hi everyone, I hope everyone is doing well?
The time is going by so fast it's getting frustrating. A lot of progress has been made in the last few days. Improvements for you as well as for me.
I want to share with you my progress as well as the mistakes I have made and how I am progressing to correct them, this is my way of thanking you for your support and maybe my mistakes will be useful in some way.
The first thing that will make my life easier is to finally use Git for versioning extra life, it was not the case before(shame on me). I was keeping each version like it was a treasure but the more time passed, the more difficult it became to find my way around.
Today, I make all the modifications I need, I send it on the repo and when I come back the next day I know exactly what I modified, it's just magic.
In terms of security, some things will change, during the month of March, I noticed that some devs were using extra life assets without authorization for their own games. This kind of thing may happen more in the future and I can't monitor everything that others do.
From the next version, it will no longer be possible to extract the game archives, everything will be encrypted in a different way from other Renpy games. Unren type utilities will not work anymore. These changes will be transparent to you, but a beta will still take place to make sure that everything works correctly for everyone.
There will be a new survey on Patreon and Subscribestar in April about Chiaki, so things are going to get interesting so don't miss it. Should Chiaki become lewdable?
Oh, one last thing, there is still some content left with Asami, so you will be pleased to have a little update in April.
And the best for the end, the announcement of a new game in a few days.
Take care of yourself, thanks to all of you who help to finance this project. I am certainly repeating myself but without you, this project would be nothing. PS: And my birthday is on April 20th :p
Comments
Log in with itch.io to leave a comment.
Iam a few days to late, but still Happy birthday and the best of luck for your project.
People were ripping off your own assets for their games instead of creating their own. That is some shady shit that doesn't surprise me at all ripping off artists is unfortunately a tale as old of time but with a game there are so many small little "pieces" of the game they can rip from. Put them on blast or send them offers they can't refuse.
RNGeusEX, April will be another surprise box, I think your project and dedication to Extra Life is very amazing, I played the game for the first time and thought it was very good, and also talking about the Play Store subject, I found another game 18 + that went to the Play store, I have no doubt that it will work out for Extra Life to go there.
adult game on play store? Are you sûre?
yes, i'm sure, look at the pictures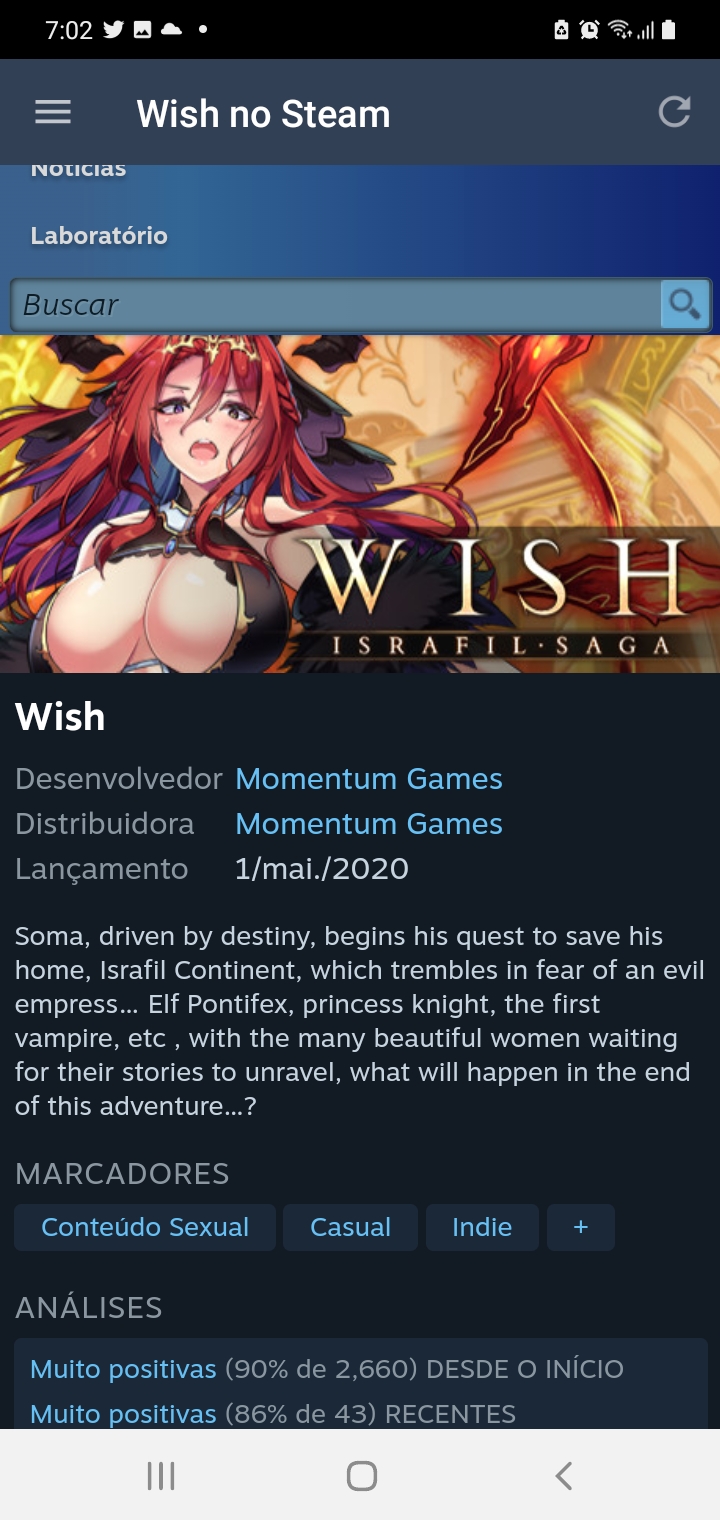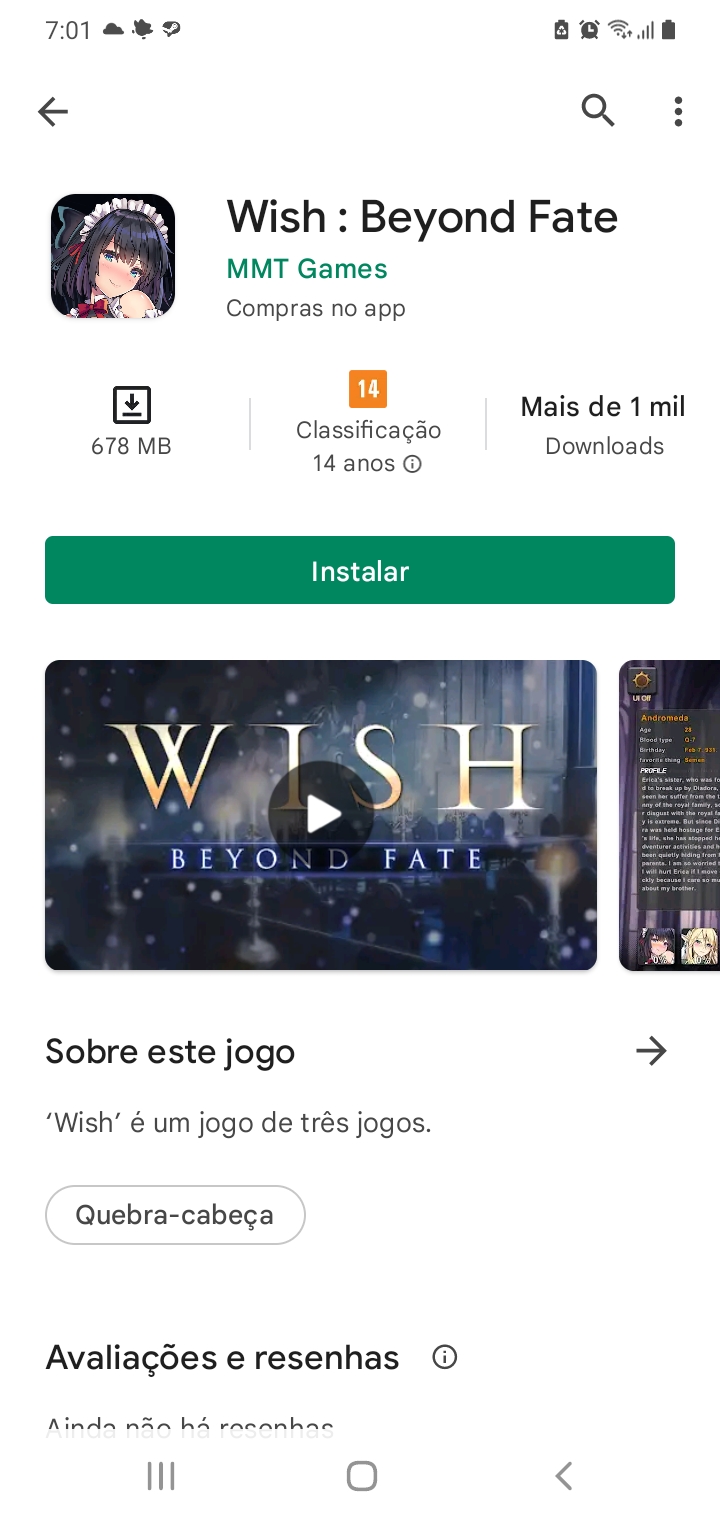 This is not an adult game, there is no explicit sexual content, in my country it is just not recommended for children under the age of 12 :p
they must have censored some scenes so the rating looks like this, I also found another 18+ game by geiko. who must have also censored some scenes from the game.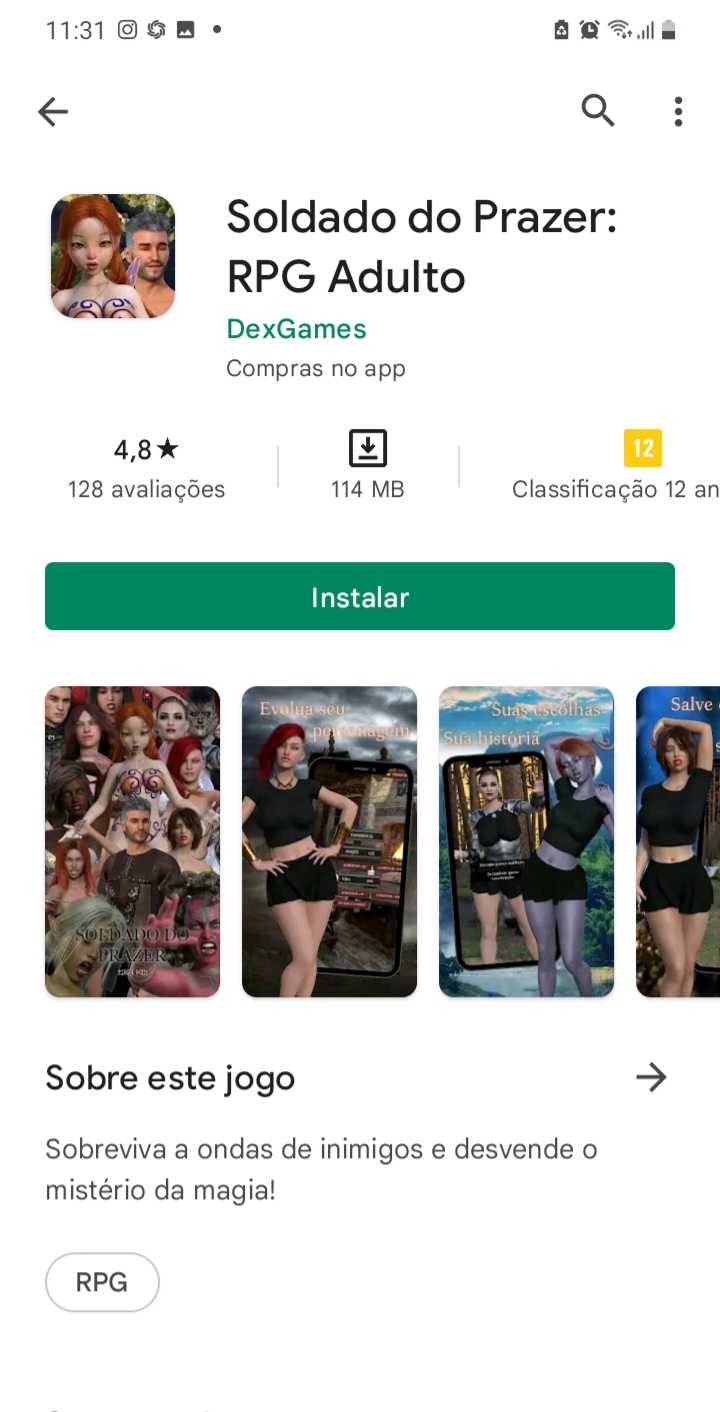 Those games are match 3 games. Puzzle games can and do get on the store as a censored version. Though technically possible with a visual novel style game it is far less likely. Depending on how many aspects of the game are pornographic in nature and whether they are incorporated in the story or not. Now there is absolutely nothing to stop a creator from releasing their game on android in general but on the play store itself it usually has to be a game that in itself is not lewd that just has unlockable nude assets (screenshots, animations, scenes) seperate from the game itself. There are many mobile games hundreds if not thousands that have a censored and uncensored versions because of the way the game is designed to have these assets separately and it is for this exact reason so many developers go this route. However with a visual novel this is far harder to pull off as it often detracts from the story itself. People don't complain to much about rewards with bewbs and the like for completing levels in a puzzle game being "separate" but it is a whole different story with visual novels. They want it right there in the story itself which is far more difficult to release different versions of without breaking immersion. Doesn't mean it can't be done just that more often than not developers don't see the time invested being worth the payoff. People playing the visual novels want the explicit content anyway so they don't look to kindly to it not being included. Great visual novels will release edited on steam and be negative review bombed if there isn't a patch on the developer website to uncensor it. So that target audience won't be on the play store anyway. They would use an app like itch.io or nutaku they wouldn't expect to find it on google play so making those many modifications to release it in a censored form wouldnt be worth it.
this is one of my fav game and we have same birthday lol, good luck man
congrats on moving to Git! :)
Good luck on the new game !!